Explore the site
The NICE Platform is a community hub for agripreneurs, social entrepreneurs, researchers, students, LGUs, policy-makers, and other sustainable agriculture practitioners.
READ
Read the stories behind the statistics and figures. Hear the stories of modern heroes--see their faces, struggles and successes, and aspirations and inspirations behind every tear and sweat that touch the soil.
ACCESS
Access sustainable agricultural research from different SUCs, RDIs, etc. and downloadable materials that suit your needs--from organic-based practices to academic research and quick facts to photos.
JOIN
Join in the community of agripreneurs, entrepreneurs, researchers, students, and policy-makers. Collaborate, share ideas, and contribute stories and information. Let's keep the sustainable agriculture movement going!
The Philippine economy is driven primarily by the service and industry sectors. However, two-thirds of the population is still living in the rural area where agriculture is the main source of livelihood. Let's have a look at the rundown of some of the figures describing an overview of the Philippine Agriculture.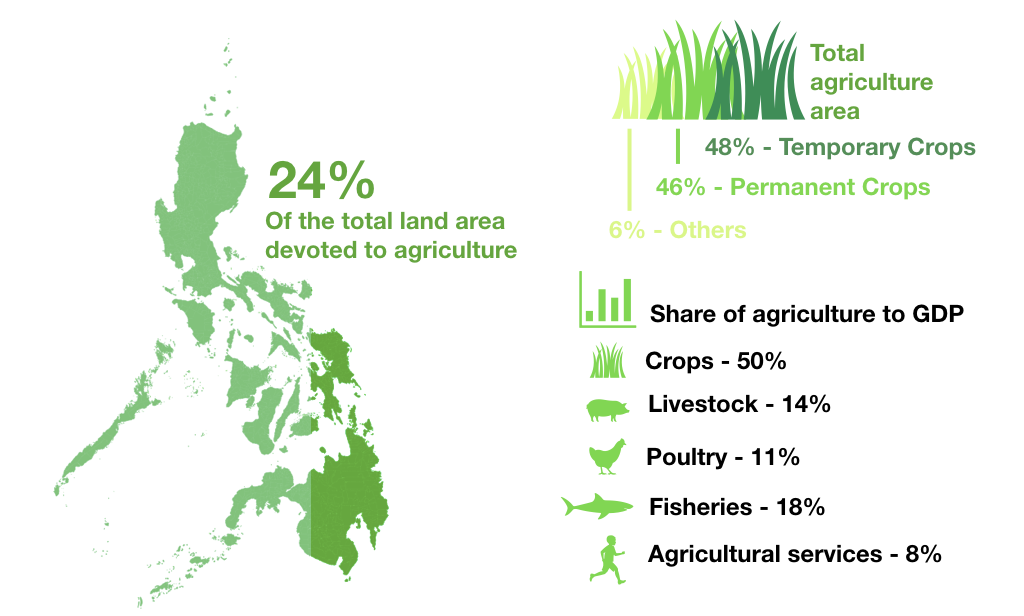 Get in Touch
Need more information about us? Visit us at any of our offices or send us an email at projectnice.lbf@gmail.com
Iloilo
LifeBank Foundation, Inc.
Gov. F. Caram St., Maria Clara, Iloilo City
5000 Philippines
Bulacan
Center for Bayanihan Economics
LifeBank Foundation, Inc.
Gawad Kalinga-Enchanted Farm
Brgy. Encanto, Angat, Bulacan